2018 - 2019 Results Summary
External exams for 2019 - 2020 did not take place due to the COVID 19 pandemic, the below data is not current. Further information on school and FE accountability expectations can be found here.
In 2021, Meols Cop High School students pursued the following GCSE subjects for further education: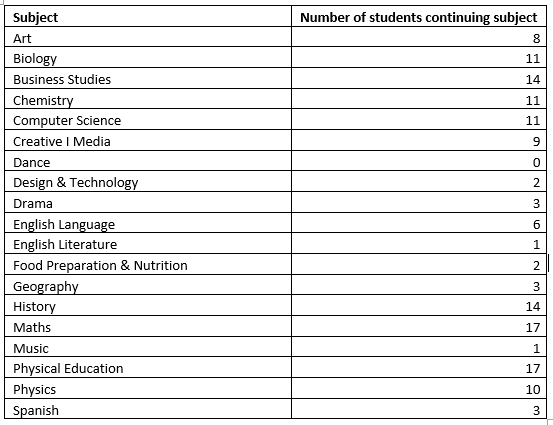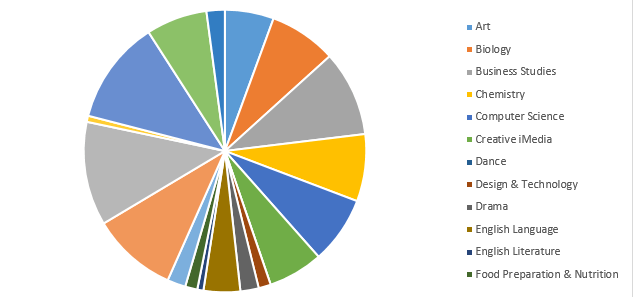 Maths and Physical Education are the most popular destination subjects along with Business Studies, History, Computer Science and Science subjects. There has also been a positive uptake in Creative I-media.
Below shows the destination breakdown for Meols Cop students in 2021:
Meols Cop Students Pathway Analysis:
5% of our students have chosen A levels in 2021, an increase in 3.6% from last year.

5% of our students have chosen Vocational qualifications in 2021, a decrease in 4.4% from last year

5% of our students chose to study the new T level in Digital Support Services.

4% of students have chosen to study a combination of A levels & BTECs in 2021,

Students choosing apprenticeships remained stable at 3.1%
Click here to view Meols Cop Destination Data from 2019 & 2020