Year 6 Transition
Welcome to the Meols Cop Family. This page will give you all the information you need as you start your transition from Primary School to Meols Cop High School. We can not wait to meet you all in September 2022!
Transition Day is 30th June 2022! We cant wait to meet you all!
We would like to invite you to attend Meols Cop High School to meet your Learning tutor, Pastoral Support Team and Progress Leader, Miss Douglas, on Thursday 30th June 2022. The day will allow you to meet the students who will be in your Tutor group and get to know Meols Cop A little better. You will be able to experience a day in the life of a Meols Cop student by completing a tour of school, attend some exciting lessons and by having a family lunch with your year group and tutors.
Please arrive for 9am to the front entrance where you will be greeted and shown to your form group. You should wear your full Primary school uniform. Lunch will be provided for all students, can you please bring your own water bottle. Students should be collected at 3pm from the year 7 exit which is to the right of the front entrance.
Please follow us on Twitter and Instagram @MEOLSCOPHS to see what exciting things we are up to and keep an eye on our Year 6 transition page on the school website for further information over the next few weeks.
We are looking forward to supporting you to Broker your Aspirations.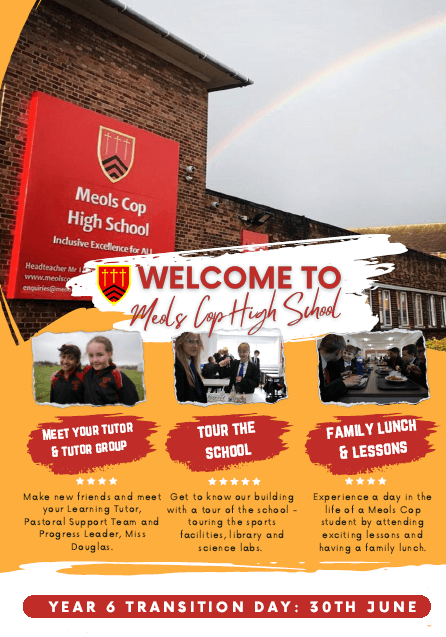 DON'T FORGET TO BOOK IN YOUR APPOINTMENT FOR MEET THE TUTOR ON 6TH JULY.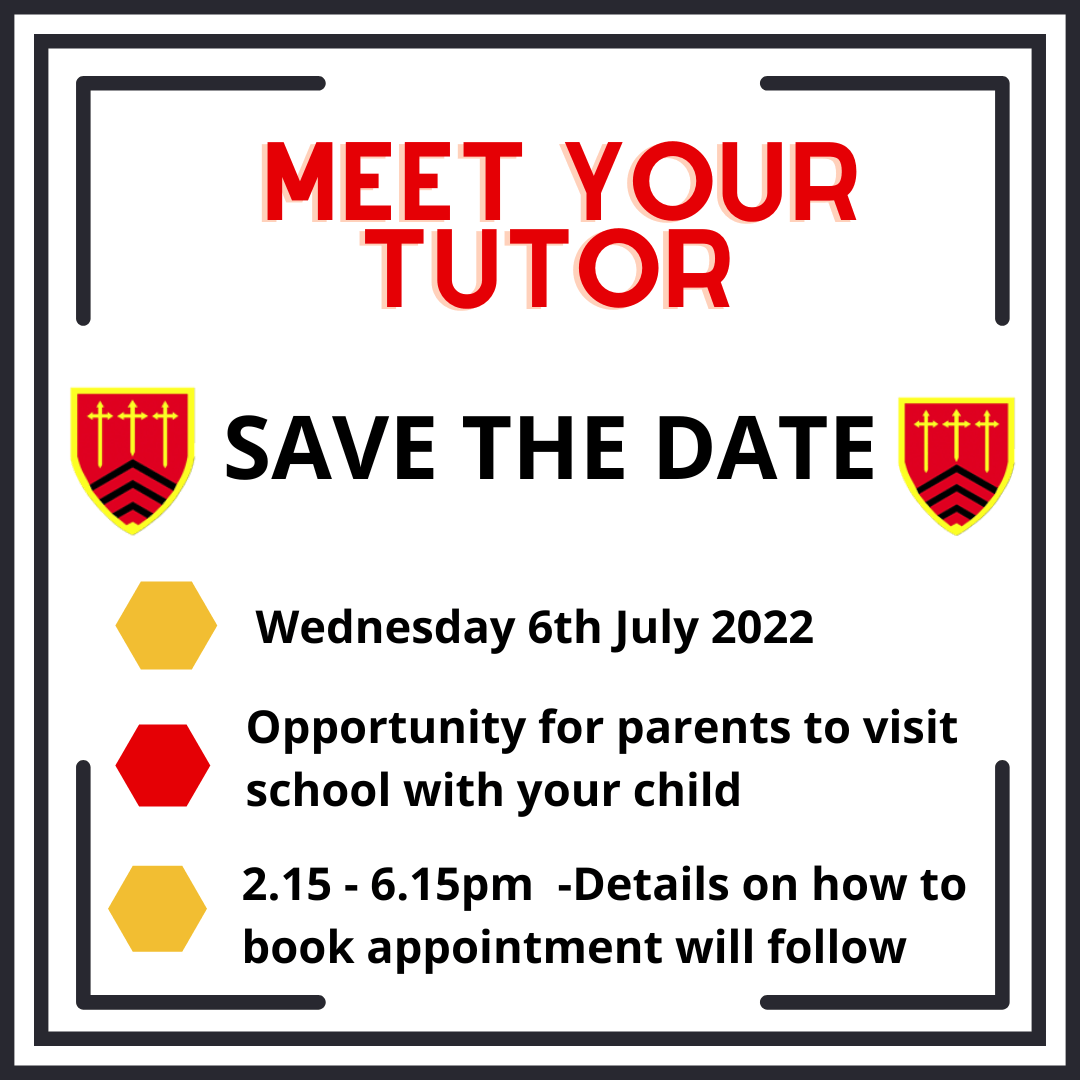 All appointment letters have now been sent out to parents / carers. Please follow the link on your letter to book you appointment with your child's Form Tutor.