CARRY THE CAN APPEAL
Over the last few weeks our Year 9s have been busy donating cans and packaged food items for the Ukraine appeal. In total, there has been over 230 items donated and delivered to the local charity depot. Thank you to everyone that donated.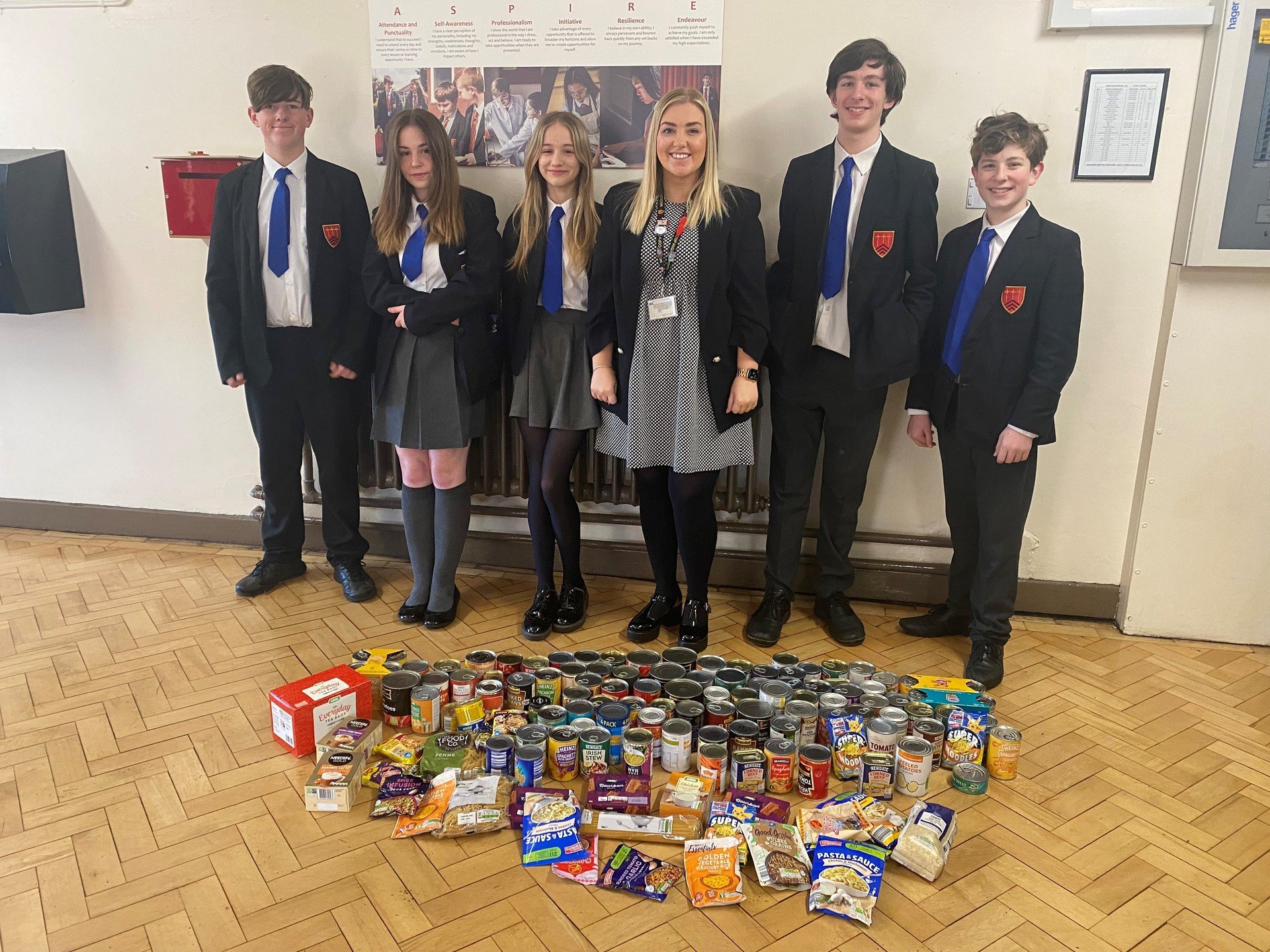 WE STAND WITH UKRAINE
MCHS came together yesterday to show our support to those affected by the war in Ukraine, I would like to thank all of our families and students for their kindness and support. We had the pleasure of reading over 800 postcards and our students' words of comfort and support to others showed maturity, empathy and kindness. Students baked cakes and wore blue/ yellow accessories which resulted in a lovely community vibe within school .Thank you once again for your continued support with our fundraising efforts at school, we will share the total raised once it has been confirmed .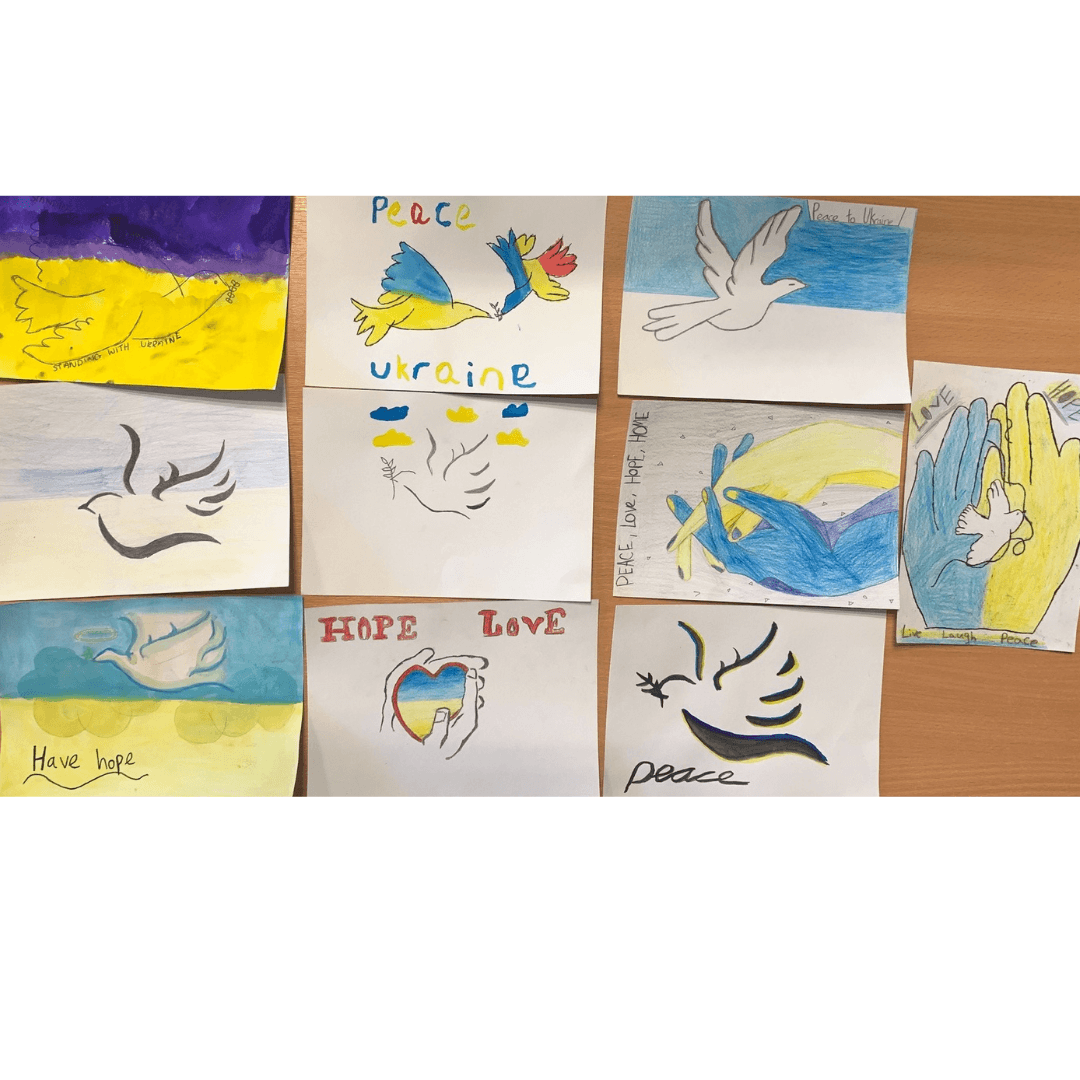 MCHS TUTORING PROGRAMME
As part of our continuing efforts to support students to achieve the best grades in their GCSEs, MCHS has recently signed up to The National Tutoring Programme. This a governmental initiative aimed at helping students plug the gaps in their learning and knowledge caused by Covid-19.

Tutors are MCHS teachers, who know the students well and understand their capabilities and knowledge gaps. Year 11 teachers were asked to nominate students in Year 11 who felt would particularly benefit from small group work sessions held after school for a period of fifteen weeks.

We are now on week five of the programme and the gains are already revealing themselves; a number of students report that they are feeling more confident in areas where they lacked confidence and that results on mock assessments and tests are rising.

Combined with the tremendous revision programme created by Miss Evans (Year 11 Progress Manager) and the students' continued hard work in the classroom, we are hopeful that the GCSE results will be in line with expectations and predictions.

We are well aware that Year 10 students have also suffered and will be inviting them to be a part of a new programme starting after the summer half-term and continuing into their Year 11.
BIGGEST EVER FOOTBALL SESSION!
Today saw MCHS girls take part in 'THE BIGGEST EVER FOOTBALL SESSION!' with the aim was to get as many girls as possible in school all playing football on the same day! Schools across the country will be taking part in nationwide football sessions, which highlights the importance of unlocking equal opportunities for girls to participate in football in schools and also raise awareness for the Barclays Girls Football School Partnerships programme. The girls during PE lessons today took part in a huge football tournament.
We have very successful football teams at MCHS and everyone is welcome to come and get involved every Monday after school.
Thank you to Miss Twaites and Miss Lynskey for organising!



INTERNATIONAL WOMEN'S DAY
We were so excited to host a TED Talk conference for our students to celebrate International Women's Day on Tuesday 8th March. Throughout the morning, students enjoyed inspirational talks from incredible women and the challenges women still face in todays world to break the bias.
Amy Metcalfe from The Girls Network spoke about a wonderful programme of professional mentoring that can boost girls confidence and open their eyes to the world.
Theresa Griffin - Labour MP, former MEP talked about Breaking the mould: Women in Politics, and the importance of closing the gender gap, standing up for your rights and to believe in yourself.
Michelle Dow, Managing Director at All About Stem talked about how to break down barriers and Women in STEM. She gave an inspiring talk about how she become one of the first gas engineers in the country and reminded our girls that "If we're going to change things, we need to bring the people with us"
Hollie Earley, Director of Maintenance at Stirling Services gave us her story about how she has challenged stereotypes. She reminded us that only 14% of the workforce in construction are women - that is 1 in 100.
Emma Summerfield, Senior Product Manager at Sainsburys talked about how to navigate a mans world, which three wise tips - Connect with a network of women, call out bad behaviour in the work force to break the bais and finally to have a great plan!
Raina Heverin, Founder & MD at ReCulture, Co-founder at Supplywell inspired our students by telling us how she founded her business, whilst juggling being a mum. She says ' I am here to tell you that you can have your cake and eat it, if you want to'. It is important to increase representation and normalise differences.
The conference was then opened up to a panel of questions by our students, challenging our panel in questions, asking advice and wanted to know more about their journey.
AN INSPECTOR CALLS
Our Year 10 and 11 students enjoyed a live performance of 'An Inspector Calls' from a touring theatre company. We are excited to offer this opportunity for students to see live theatre to support their GCSE English literature studies.
CLIMB FOR CLIMATE CHANGE
Our wonderful members of the MCHS Eco Club organised 'Climb for Climate Change' this week, to help raise awareness and money for climate change. All proceeds will go to the Fairtrade foundation and winners of the climb received Fairtrade chocolate!
RISING STAR PERFORMING ARTS SHOW