Reading Advent Calendar Winners
Congratulations to our winners, who were selected as 'Promising Readers' by their form tutors. Over the course of December, the students received a Christmas Card, chocolate and a voucher to spend at Broadhurst book shop in Southport. In January, the students enjoyed a hot chocolate, cake and discussions of the books they chose.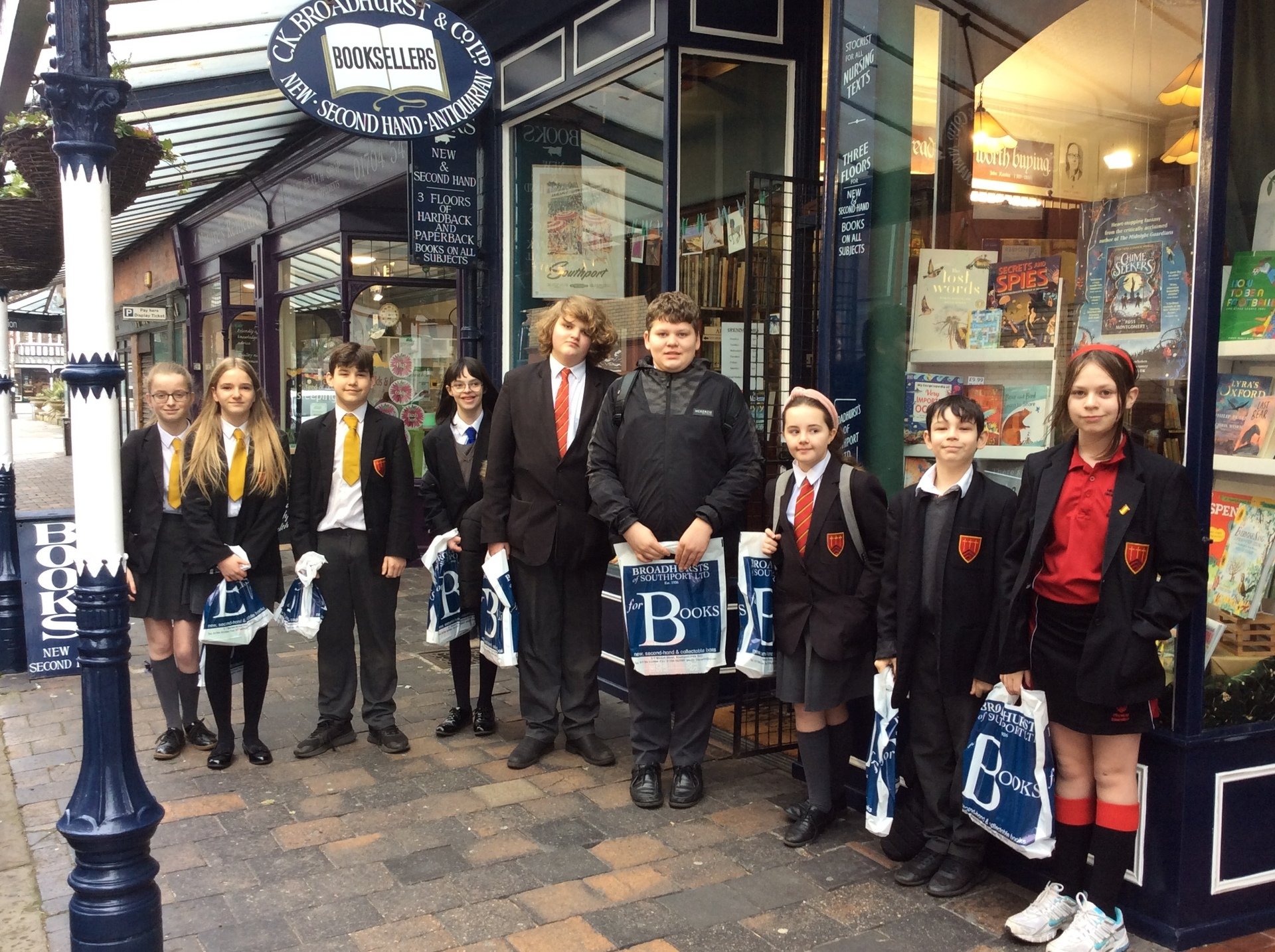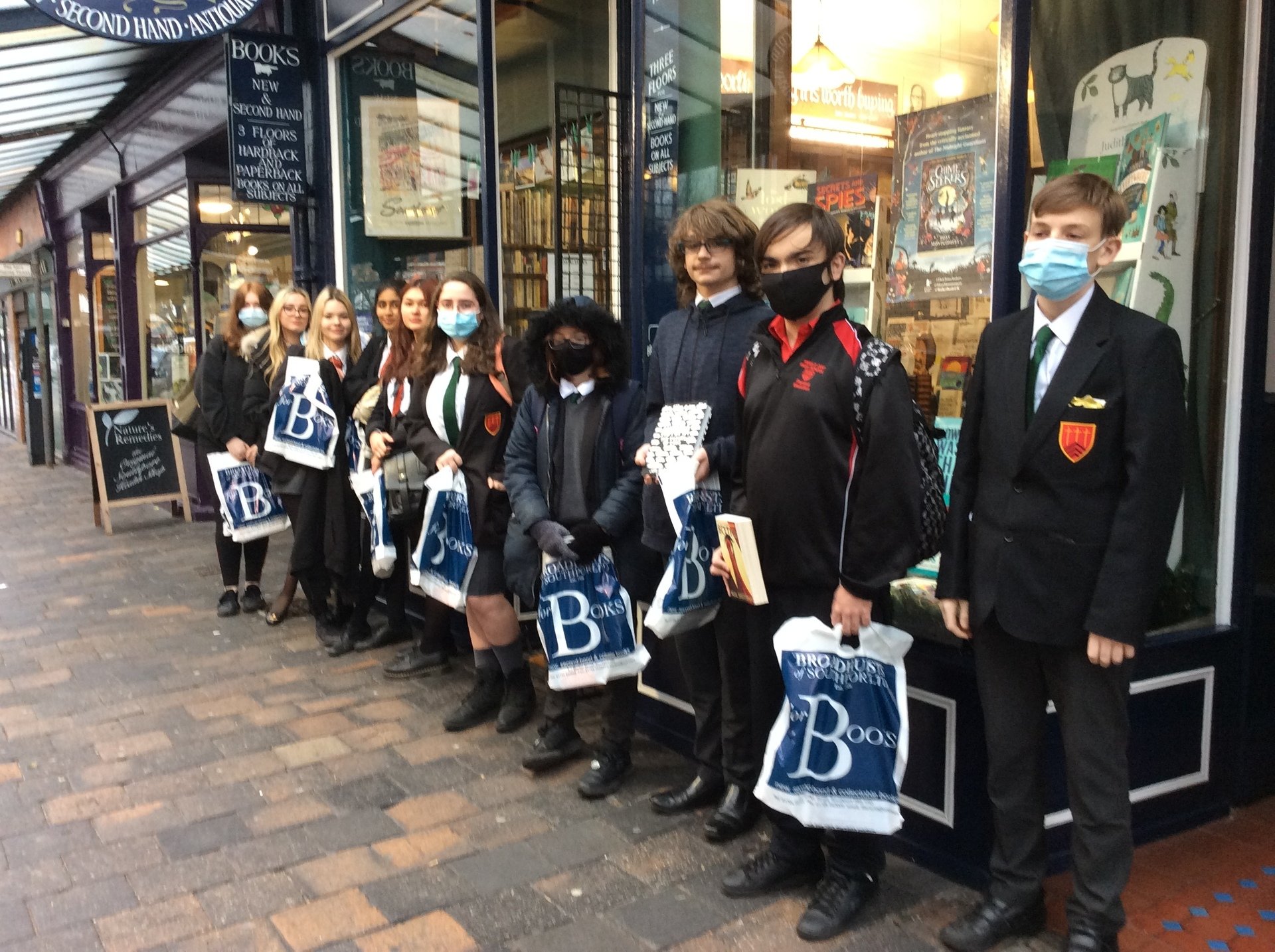 Understanding Humanism
A big thank you to Keith Pennington, Chair of Lancashire Humanists, who came into school to give an insightful talk to our Year 10 GCSE RE students. Keith spoke about the meaning of humanism, the values, meanings and how humanists answer questions about the world. Keith spoke about how humanism is a philosophy of life, that aspire to the greater good - based on science and evidence. It was a really interesting talk, enabling our students to learn and discuss further about what it means to be a humanist.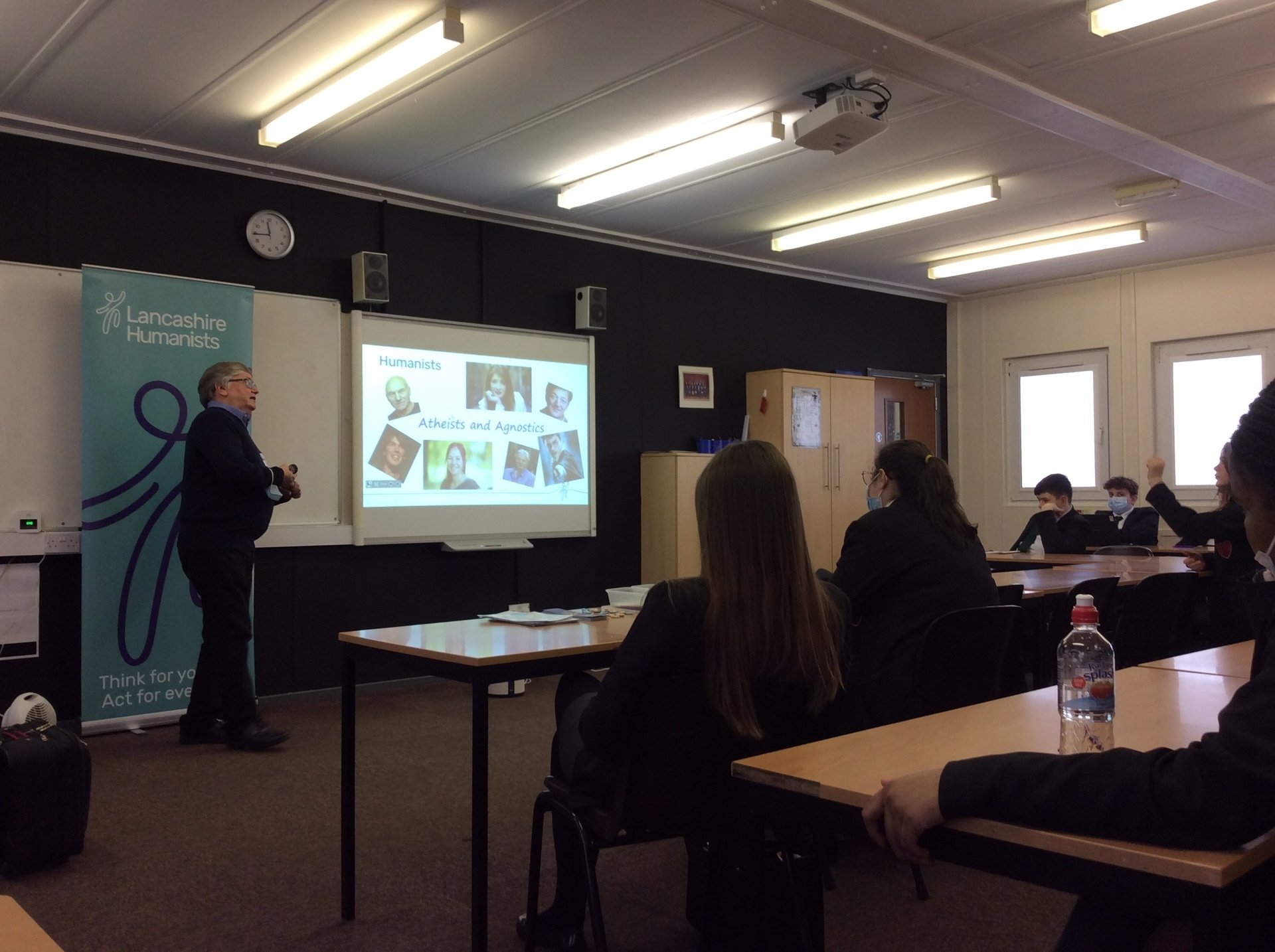 LGBT History Month Competition
Design your own LGBT & School Badge!! The winning design will be made into an official badge and sold across the school, with proceeds going to the fantastic charity Stonewall.
This is an amazing opportunity to raise money, awareness & see your design come to life.
#BrokeringAspirations
#Valuesdriven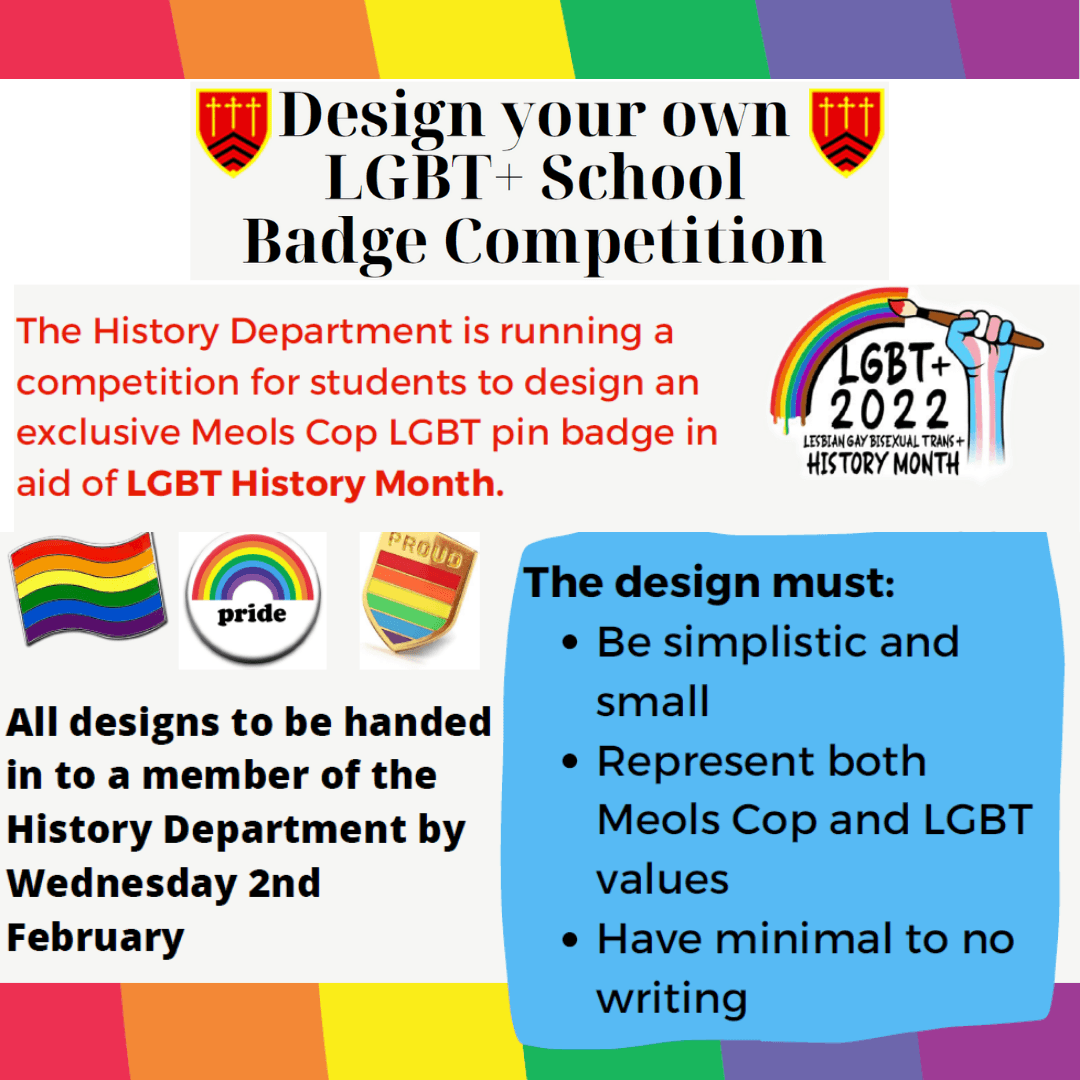 Year 11 Mock Results Day
On 19th January, our year 11 students received their mock GCSE results. The students where split into a number of smaller groups where they completed a reflection sheet, enabling them to reflect and discuss their results with peers. Each student then completed 3 targets to help build positivity as they continue through Year 11 The students discussed the following:
Revision strategies The importance of utilising proven strategies
Preparation - Planning revision time effectively and ensuring time is dedicated to subjects which students may struggle with, rather than subjects they already have success in
Wellbeing - The most important tool, to have the right balance of studying and social time - ensuring students do not burn out, they are organised and not leaving revision to the last minute.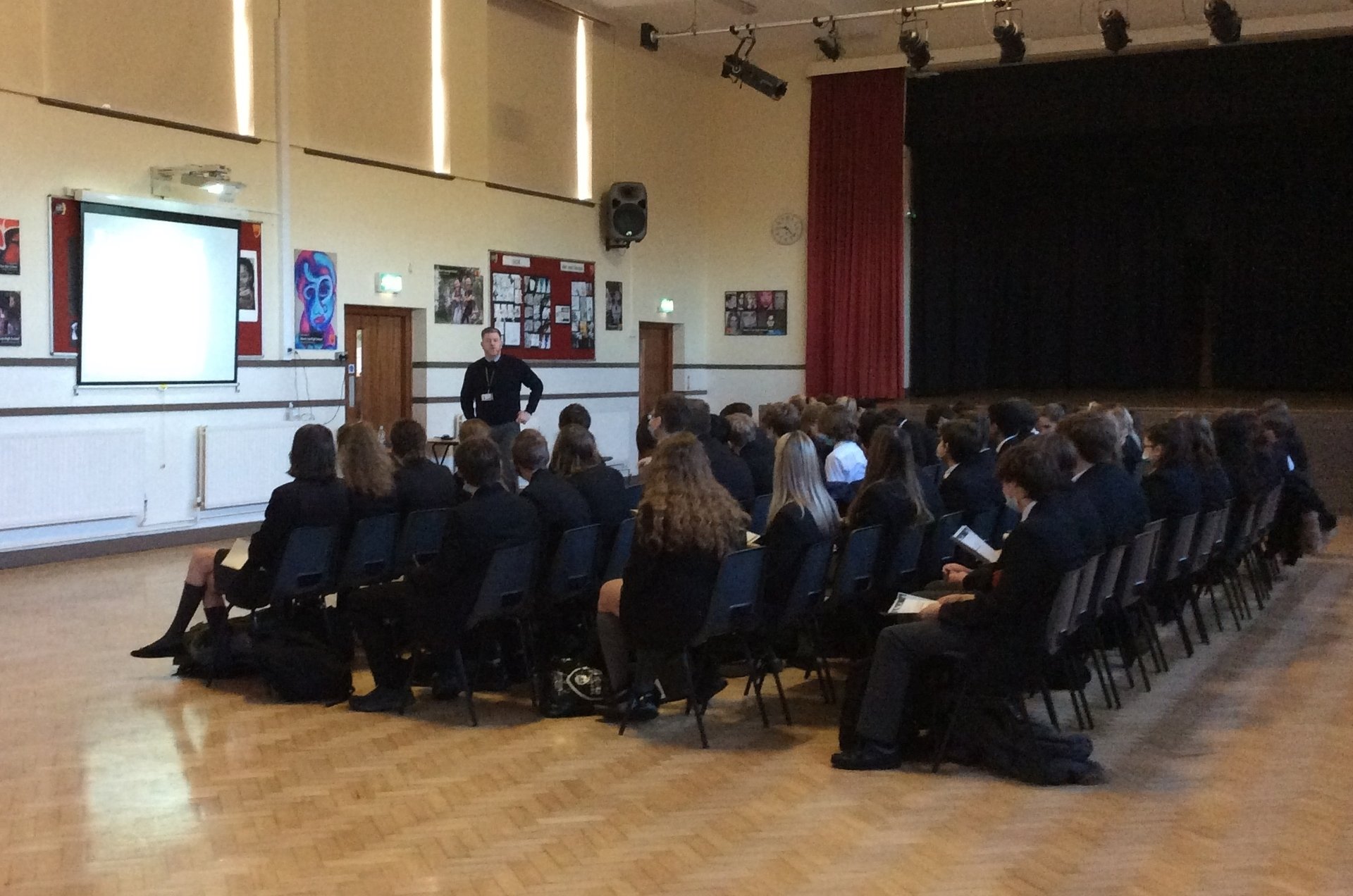 Reward Scheme for After School PE Clubs
The PE department is running a new reward scheme for anyone attending After School PE clubs. Each student who first attends a club will be given a Meols Cop Extra Curricular Clubs Card. This card will then be signed off by a member of the PE Team every time they attend an after school sports club.Once a student fills their card having attended 10 clubs they will be given a new card and their old card put into a pot ready to be drawn at the end of each term. 5 Cards will be drawn at random and a prize will be given to those lucky winners.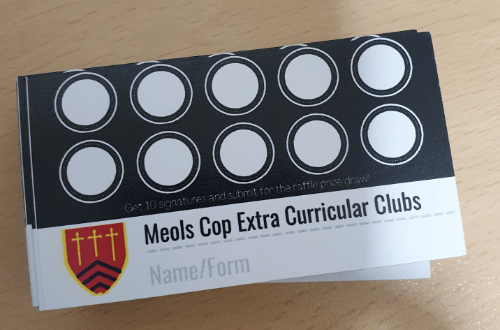 Year 9 Pupils Visit University of Manchester on VIVA Languages Spanish Trip
On Monday 10th January, some of our year 9 pupils visited the University of Manchester to learn about the importance of languages and how speaking a second language adds a variety of benefits for their future. The pupils took part in a Spanish breakout room, where they had to take part in 5 different scenarios, all leading to the overall answer to 'Breakout!' and we are so pleased that one of our teams won! Congratulations to team 'Sadiq y amigos!' The pupils then had a tour of the University campus and learnt about elements of university life. After lunch they had all learnt a little Japanese - which all students fully embraced. It was a wonderful day out, all pupils behaved impeccably and did MCHS proud!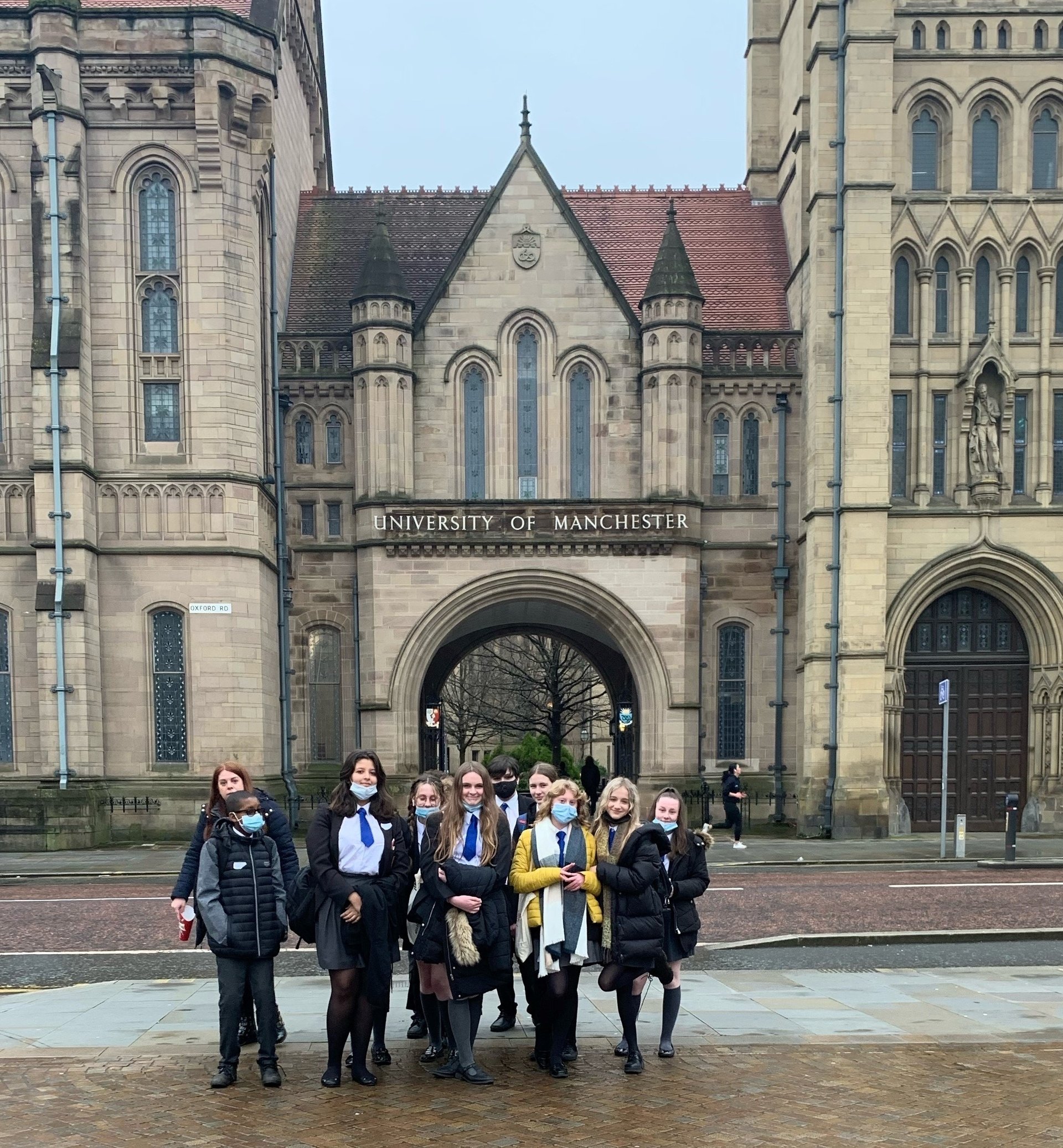 Esports Director Gives Industry Talk to Students
Ex pupil Sam Hollinrake came into school today to give a talk to GCSE pupils about Esports and the careers opportunities available - highlighting the importance of understanding both the pros and cons of Esports industry. Sam is Director at Coalesce ESports, a company founded in 2021 by a group of top amateur UK organisations, with the aim of creating a European powerhouse sports organisation. Sam was a pupil at Meols Cop from 2010 - 2015 and talks about how his journey began in Year 9 and with a lot of hard work, determination and ambition, has got him to where he is today. Thanks Sam for taking time out of your day to give such an inspiring and well educated talk on the Esports industry.