MCHS DANCE FESTIVAL
The Meols Cop Dance festival is a highlight in our calendar of exciting events. It was delightful to welcome pupils from Linaker Primary, Kew Woods, Bishop David Shepherd, Churchtown and Norwood Primary to school, and as ever, pupils and our MCHS dancers put on an incredible show. The dance festival provided the opportunity for students to showcase their skills, hard work and determination for both performance and choreography.
Since October half term, each primary school has been working closely with our year 9 dance leaders to prepare a piece for the show. Our dance leaders aim has been to engage, prepare and motivate younger students to enjoy and explore dance.
MCHS HEADTEACHER TIE WINNERS
We are delighted to launch the 'Headteachers Tie Winners', the first of its kind at Meols Cop. The headteachers tie is an inaugural special award, presented to one student per year group who has gone above and beyond, showing exceptional attitude towards not only learning, but fully embracing the school values. The tie winners have been selected by Year teams, the Leadership team and teachers. Congratulations to our winners below, all of you have demonstrated the meaning of Brokering Aspirations.
Year 7 - Peter H

Year 8 - Annabelle C

Year 9 - Harry M

Year 10 - Lauren T

Year 11 - Archie S
MCHS BATON-BEARER NOMINATIONS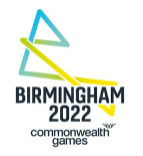 MCHS would like to congratulate Miss Griffin, Zac in Year 11 and Marita in Year 7 who have been nominated by everyone at school to be put forward for a baton bearer at this years Commonwealth Games. The games are being held in Birmingham throughout July and August and is in conjunction with the Queens Platinum Jubilee. Best of luck from everyone at MCHS!!
In order to be nominated, the below criteria had to be met: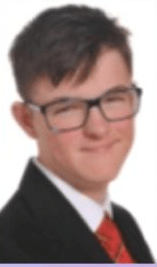 Zac is a figure of inspiration that positively challenges others to achieve their best.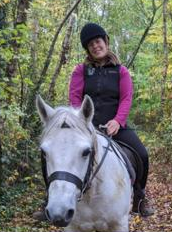 Miss Griffin has taken on a challenge & has made a positive impact in the community.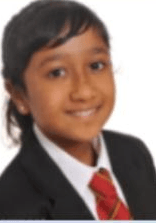 Marita is always willing to take on a challenge & has had a unique and inspiring story
GOLDEN TICKET REWARD LAUNCH
Friday 4th February saw the launch of Meols Cop 'GOLDEN TICKET' rewarding excellence and celebrating students success. The launch saw students receive their GOLDEN TICKET for exceptional manners and consistently being incredibly polite to their peers, and staff. Students were invited to the library, where they enjoyed cake, tea, juice and biscuits, served by members of our wonderful Student Leadership team. Congratulations to all our well deserved winners!
FORMER PUPIL GIVES TALK TO GCSE PE STUDENTS
A huge thank you to Elise Bond, a former Meols Cop pupil who visited school to give an inspiring and motivating talk to our Year 11 GCSE students. Elise left Meols Cop in 2016 and is now training to become a PE teacher herself. Elise spoke to students about life after Meols Cop, her experiences and top tips for the future, giving advice on how to build and maximise skill sets. Thank you Elise for taking time out of your day to come back to school and our PE staff we all so delighted to see you again!
ONLINE MENTAL HEALTH SERVICE KOOTH VIRTUAL ASSEMBLY
A big thank you to Richard Hearne, from Kooth, who held a full school assembly today to introduce its online mental health service to students. Kooth is an online platform and website where students and young people can access support for their mental health and emotional wellbeing. It is a free, safe and anonymous service available to anyone who needs it, providing 365 day online counsellor support. Richard spoke about how we all experience lifes ups and downs and how difficult conversations can be lonely and affect your wellbeing. Kooth is a community of like minded people,with no fear of judgement, who can support each other, no matter how big or small and is extra support for times where you cant talk to others.
To find out more - please visit www.kooth.com