Extra Curricular
Welcome to XTRA TIME, the Meols Cop High School Extra Curricular Timetable.
Meols Cop High School prides itself on the diversity and quality of its extra curricular provision. Our excellent school facilities and extensive extra curricular programme provides a wide range of opportunities for students to flourish. Our reputation for academic success is enhanced by the schools commitment to providing an enriched and varied learning experience, brokering aspirations for our students.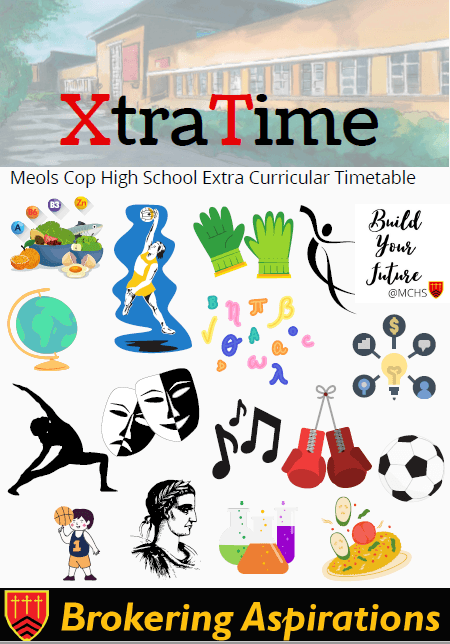 For a breakdown for year each group, please see click below:
Click here to view the Dance Extra Curricular timetable - starting Spring Term.