English
Welcome to the English Department
We consider the teaching and learning of English to be the foundation of all other learning in our school. We strive to develop our teaching craft to adapt to our students' needs, in a partnership with parents, carers and, above all else, our students.
Our aims are:
1 To provide our students with a keen understanding, interest and proficiency in their use of language, both written and spoken.
2 To nurture a love of our shared language, its heritage and its literature. We aim to explore the nature of the society and world in which we live, both through direct observation and through the novels, plays, poetry and non-fiction material which we teach and which we encourage students to experience independently.
3 To develop in our students a love for reading – reading for learning and reading for pleasure.
4 To enable students to work hard for examination results which will allow them to make their own career choices.
5 That the students will enjoy our lessons and find them worthwhile and stimulating. We aim to develop, review and adapt our teaching craft, strategies and techniques, to meet the needs and interests of our students.
Key Stage 3
Our students are set on entry and setting is reviewed regularly. We track students' progress using BSG, in Year 7 and 8 through ongoing assessments in reading, writing, and speaking and listening. We can also provide specific intervention for SEN and EAL students. Students that been unable to reach 'the expected standard' in literacy at KS2 may also benefit from KS3 literacy lessons in addition to their English lessons.
Students will study the following topics and will be assessed on reading and writing fiction and non-fiction.
Gothic Horror
War
Iconic People
Language change
Education
The Media
Students will study the following topics and will be assessed on reading and writing fiction and non-fiction.
Romeo and Juliet
Crime and punishment
Gender roles
Dystopian and Utopian literature
Other Cultures
Supernatural
Year 9 and 10
WJEC EDUQAS English Language GCSE
• Component 1 = twentieth century literature comprehension and narrative writing. Written examination: 1 hour 45 minutes 40% of the qualification
• Component 2 = 19th and 21st century non-Fiction Reading comprehension and two transactional / persuasive writing tasks. Written examination: 2 hours. 60% of the qualification
20% of the marks for GCSE English Language are from SPaG (spelling, punctuation, grammar and vocabulary)

WJEC EDUQAS English Literature GCSE
• Component 1 = Shakespeare play (Macbeth) and poetry from 1789 to the present day (poetry anthology) Written examination 2 hours 40% of the qualification.
• Component 2 = Post- 1914 Prose / Drama ('Blood Brothers' or 'An inspector Calls'), 19th Century Prose ('A Christmas Carol') and unseen poetry comparison. Written examination: 2 hours and 30 minutes. 60% of the qualification
There will no longer be controlled assessment in English Literature or English Language GCSE.
The papers will no longer have an entry tier; it will be the same paper for all students.
Students will achieve 1 – 9.
Speaking and Listening will be awarded separately and is no longer a percentage of the final grade. It will consist of a formal speech to the class, followed by questions from the audience.
Year 11
English Language WJEC
WJEC EDUQAS English Language GCSE
Component 1 = twentieth century literature comprehension and narrative writing. Written examination: 1 hour 45 minutes 40% of the qualification
Component 2 = 19th and 21st century non-Fiction Reading comprehension and two transactional / persuasive writing tasks. Written examination: 2 hours. 60% of the qualification
20% of the marks for GCSE English Language are from SPaG (spelling, punctuation, grammar and vocabulary)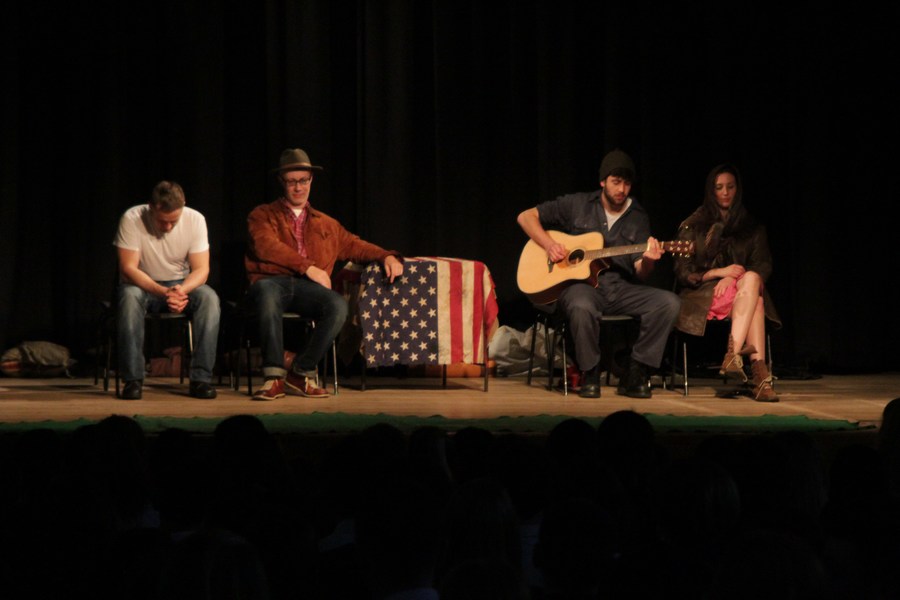 Year 7 curriculum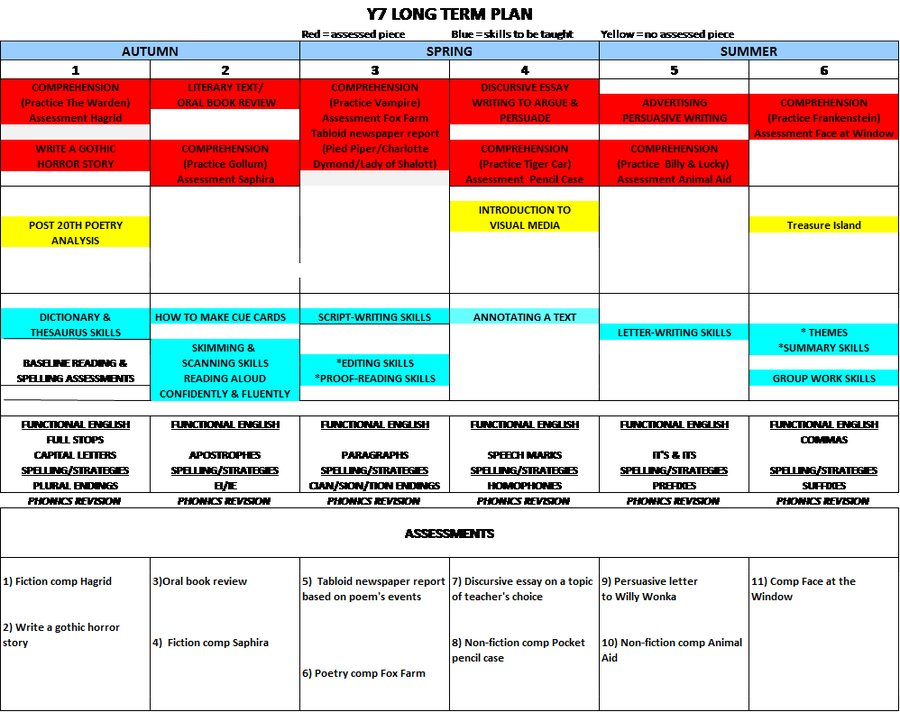 Year 8 curriculum