Meols Cop Curriculum
Meols Cop is the home of ambitious innovators, visionary thinkers and extraordinary pioneers.
This is Meols Cop where we don't only raise the aspirations, we support students to broker those aspirations.
At Meols Cop we are extremely ambitious for our whole school community. We are committed to ensuring that our young people have the skills, qualifications and characteristics to lead a successful life. We provide a curriculum that will challenge them academically, that will allow them to develop as citizens of the world and to undertake experiences that will allow them to explore passions and make informed choices about their futures.
At Meols Cop Students will:
Be immersed into a broad and deep curriculum driven by the most innovative developments in teaching and learning.

Have high expectations of themselves and respect for others.

Be powerful communicators able to play a leading role in a changing world

Think critically and show initiative in all situations

Have a resilience and grit to excel at all times

Show endeavour, be ambitious for themselves and others.
The curriculum at Meols Cop will achieve this is four key ways: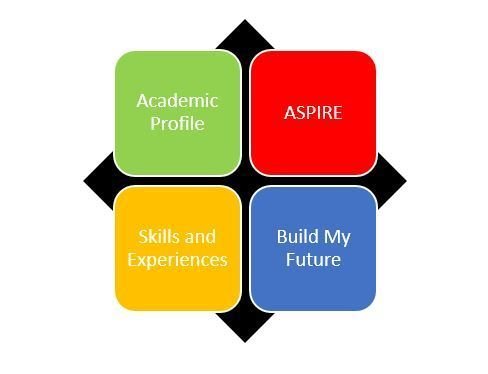 Academic Profile
The broad academic curriculum provides students with a rich access to subjects that will explore passions and interests. The sequencing of the curriculum ensures that students are developing and embedding learning skills for life supported by our work as a Research School. With specialist teachers across the school we create a culture in which students have access to skilled and passionate practitioners who have skills to bring subjects alive and embed key skills. The local context of the school is reflected in all areas of the academic curriculum developing confident students who are able to make informed decisions about their futures in the 5 years they are with us.
ASPIRE
ASPIRE sits at the heart of all we do at Meols Cop. These key characteristics that we are committed in developing in every student that will allow them to lead fulfilled lives for themselves, their families and the communities they live in. The ASPIRE characteristics are embedded in all areas of the school however we do focus key areas of the curriculum to develop them (separately) in a number of ways.
This is the start of every day for our whole school community. The ASPIRE programme is focused on the development of each year group and encompasses;
Meols Cop standards and expectations

Student centred coaching

Collective Reflection

ASPIRE focused activities
ASPIRE Focused Experiences involve a launch assembly followed by students preparing for an event in which students will communicate creatively with the local community.
| | | | |
| --- | --- | --- | --- |
| | | | |
| Year 7 | Waste free lunch | Christmas Hampers | Citizen of the world |
| Year 8 | Citizen of the world | Christmas Hampers | Square Mile Project |
| Year 9 | Pearl of Africa | Christmas Hampers | Sustainable World |
| Year 10 | Pearl of Africa | Christmas Hampers | Important to me |
| Year 11 | Time to reflect | Christmas Hampers | Eating with friends |
Skills and Experiences
To ensure all students have access to skills and experiences in which they can explore passions that can impact lives in many different ways. For students in Year 7/8 students will have the opportunity to engage with weekly enrichment opportunities from a wide range of additional experiences. In year 9/10 enrichment will be embedded in the weekly academic curriculum, enrichment will allow students to access all the elements of the Duke of Edinburgh bronze award.
Students have extensive opportunities to embrace a wide range of guest speakers and trips both locally, nationally and internationally allowing them to embrace opportunities that could positively impact their lives.
Build My Future
Futures Experience
Meols Cop students will immerse themselves in a term long enterprise activity allowing them to develop a range of skills and experiences to support them in 'Brokering Aspirations'
Futures Engagement
Allowing students to explore and experience what their futures could look and feel like is essential for them to make informed choices. The Futures Engagement days will give them and their families access to the most thought-provoking future opportunities.
Futures Explore
Students will undertake an extended exploration that will make them think critically about their futures. It will be a vehicle in which students will understand and utilise the characteristics that will give them an advantage in their futures.
| | | | |
| --- | --- | --- | --- |
| Year 7 | When I grow up… | Local Entrepreneurs | Summer Fair |
| Year 8 | Christmas Market | Access All Areas | Digital Day |
| Year 9 | HE Experience | Easter Extravaganza | Growth Sectors |
| Year 10 | Aspiration Broker | Next Steps Experience | Work Experience |
| Year 11 | Career Mentoring | College Preparation | |